Core Arm Sling
The pouch-style Arm Sling helps relieve arm and shoulder pain by supporting the arm against the body while acting as a reminder to minimize movements. The deep pocket design evenly distributes the weight of the arm to help reduce pressure points and prevent injury aggravation.
Ideal for broken or fractured bones, arm pain, rotator cuff injuries, subluxation, shoulder dislocation, sprains, strains, broken arm, fractured arm, rotator cuff injury, and more!
Quick-release buckle and adjustable strap make the sling easy to apply and adjust. The durable sling is constructed of a lightweight, cotton/polyester fabric that is comfortable for extended wear.
Provides comfortable support after injury
Quick-release buckle with easy-to-adjust strap
Lightweight and comfortable for extended wear
Envelope Arm Sling - 6190
Specifications
Petite / Child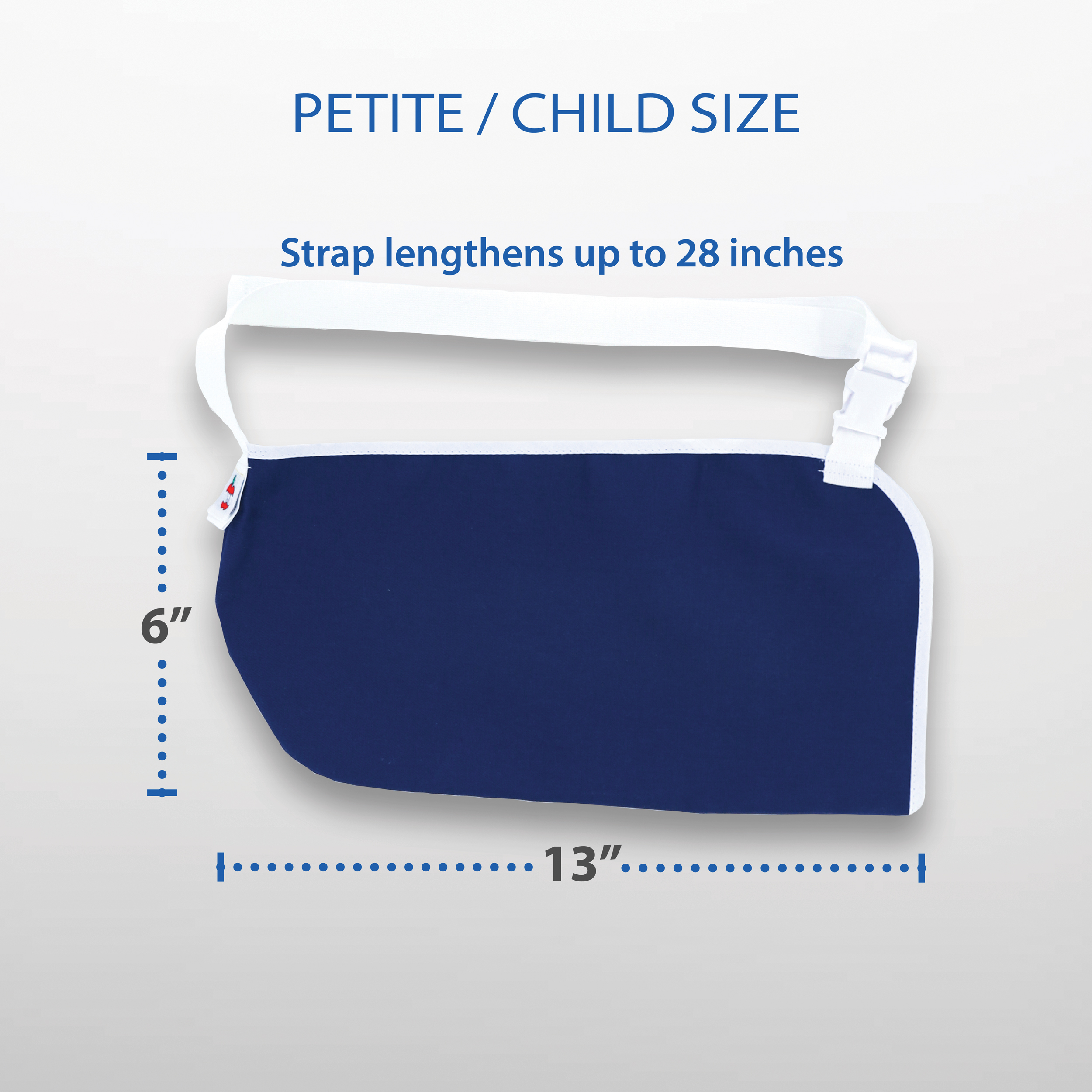 Materials:
Polyester, cotton, nylon, acetal
Product Size: This sling can be used on the right or left arm
Product Weight: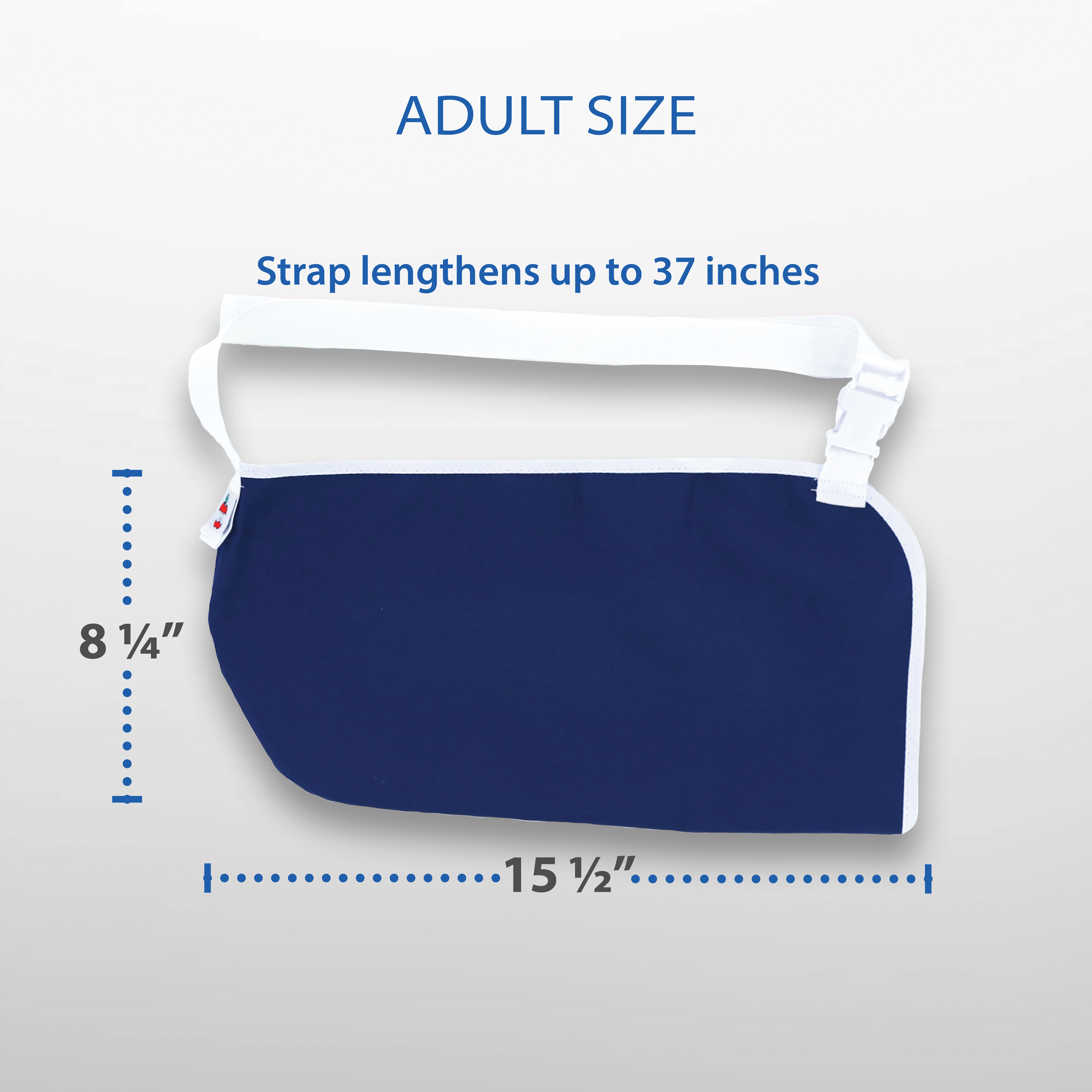 Materials:
Polyester, cotton, nylon, acetal
Product Size: This sling can be used on the right or left arm
Product Weight:
Color: Blue
Latex: This product is not made with natural rubber latex
Product Origin: Made in USA
Cura360 Return Policy
Most products featured on Cura360.com can be returned within 30-60 days of purchase depending on the manufacturer.
Generally, you can expect a credit or refund, less a restocking and handling fee, in the same form of payment originally used for purchase within 30 days of our receiving your returned product back; complete, in good, unused condition, with original packaging material. You will be refunded the purchase price, EXCLUDING the shipping cost and the restocking fee.
All returns must be in new, saleable condition with original packing material
Shipping costs are not reimbursable
Most manufacturers have a restocking fee, typically this is 25%, though this will vary from manufacturer to manufacturer.
Some items are not returnable due to sanitary reasons such as cushions, or, on occasion, due to extremely high shipping costs back to the vendor.
For specific return information on a specific product, please contact Cura360 Inc.
All returns must first contact our Customer Service Department, please email customerservice@cura360.com or call 833-207-3433 for Approval. Returns will not be accepted without contacting Cura360 first.
Warranty
All of our products are warranted against defects in materials and workmanship for 1 year. This warranty period is longer for several products, see product page for details. If you have further warranty questions, please contact customer service.